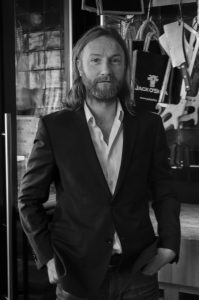 I was born in County Tipperary, Ireland, in 1972.
My family and ancestors before me have been butchers, victuallers, cattlemen, drovers, and slaughtermen for at least ten generations in the local area, and many family characters found themselves operating in the most curious of places around the globe from South Africa to Australia, Panama to Hawaii, and only God knows where else.
They were known for their tradecraft-always working, toiling, as most Irishmen and women did, in the gentle shadow of the Devil's Bit Mountain near Templemore, Borrisileigh, Thurles, and the magic grasslands of the central belt of Ireland's Premier County.
'Lamp Oil City'-as Templemore, the land of my childhood, was known-was a wonderful and stunning market town built by the Carden family in the 1700s. With a famous cattle market and powerful garrison, Templemore was home to the Mighty Münster Regiments, local heros, and even the 'Devils Own', as Napoleon knew them-the ferocious shock troops of the British Army, The Connaught Rangers, beasts of war drawn from the Western fringes of the Emerald Isle but often stationed in the town on their way out to hot spots such as the Crimea, Sudan, or the Kyber Pass in Afghanistan.